University Application - How to Get Started
For decades, Australia has been among the top 10 destinations for international students to pursue their higher education. Securing an admission in top universities is a dream for aspiring students. Knowing how to go about the university application will help them get through the process seamlessly.
There are certain steps that need to be followed if you aspire to do your master's program in Australia. Given below are detailed instructions to help you through the entire process of university application.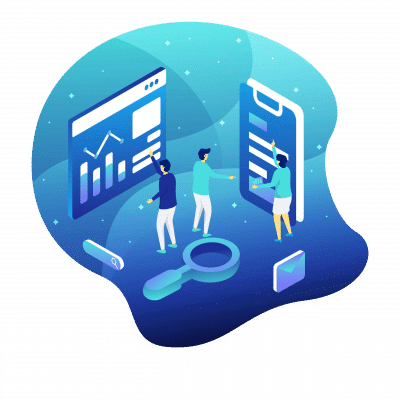 To get an overview, read extensively on the various international programs in Australia and student experiences. Have a vague idea of what field you want to study and what your ultimate goal after graduation is. This stage involves discussing your educational aspirations with your loved ones, reading up on Australia's education system and more importantly, self-reflecting on which career path you desire to follow.
STEP 2: Check the University Application Deadlines
The real research begins after you have decided on studying in Australia. You must have an idea of the approximate timeline and be prepared to spend time, money and effort in the university application process. It is essential to comprehend the timeframe required for each undertaking in the admission procedure and strategise accordingly. The entire process of university application to Australia should take 8-12 months. This shall assist you in tracking your progress when compared to a standard application timeline. Read this section to get an idea of how to organise your applications.
STEP 3: Evaluate your Profile
Before you begin the search for universities and programs of your liking, spend some time considering your application portfolio. Understand the strengths and weaknesses of your profile to work accordingly. Secondly, think which courses best suit your portfolio and also interests you. Check this section to get more tips on personal evaluation.
STEP 4: Start the hunt for Universities
It might be a lengthy task to visit each and every university website, search for the programs they offer, and to check if they appeal to you or not. Here we will guide you with tips to pilot through the university courses easily.
STEP 5: Prepare your Documents and Records
Following is a list of all the documents, certificates and records that you will require for your application process. Prepare them as per the given specifications.
NOU – Number Of target Universities
DOCUMENT

DESCRIPTION

Indian Passport

Indian Passport

Secondary School Certificate (SSC/SSLC)

Original, 1 × scanned copy, NOU × photocopy

Higher School Certificate (HSC/PUC)

Original, 1 × scanned copy, NOU × photocopy

Bachelor's Degree Certificate

Original, 1 × scanned copy, NOU × photocopy

Bachelor's Transcripts

NOU × original; Duly attested - in sealed covers , 1 × scanned copy

Curriculum Vitae

NOU × original, 1 × scanned copy

Recommendation letters

3 in nos, on the official letterhead, duly attested, in sealed covers; 1 x scanned copy of each From College

HOD or College Dean
Project Guide
Professor/Lecturer who taught you at least one course (Recommended)
Professor/Lecturer who taught you at least two courses (Recommended)

From Work

Project Manager or higher-ups
Team Lead (Recommended)
Internship supervisor (Sufficient)

Best Combination: Two from college and one from work.

Statement of Purpose

NOU × original, NOU × scanned copy (if necessary)

TOEFL, IELTS, GRE

Original Score Card, 1 × scanned copy

GRE

Original Score Card, 1 × scanned copy

Work Experience, Offer Letter, Experience Letter (if applicable)

Original, 1 × scanned copy (if necessary), NOU × photocopy

Photographs

Take professional application photographs

Other Certificates

Keep the scanned copies of all the extra-curricular certificates (Optional, Recommended)
Are your ready for Australia in 2020?