Who we are
Our website address is: http://msinaustralia.com.
What personal data we collect and why we collect it
Comments
When visitors leave comments on the site we collect the data shown in the comments form, and also the visitor's IP address and browser user agent string to help spam detection.
An anonymized string created from your email address (also called a hash) may be provided to the Gravatar service to see if you are using it. The Gravatar service privacy policy is available here: https://automattic.com/privacy/. After approval of your comment, your profile picture is visible to the public in the context of your comment.
Media
If you upload images to the website, you should avoid uploading images with embedded location data (EXIF GPS) included. Visitors to the website can download and extract any location data from images on the website.
Contact forms
Cookies
If you leave a comment on our site you may opt-in to saving your name, email address and website in cookies. These are for your convenience so that you do not have to fill in your details again when you leave another comment. These cookies will last for one year.
If you visit our login page, we will set a temporary cookie to determine if your browser accepts cookies. This cookie contains no personal data and is discarded when you close your browser.
When you log in, we will also set up several cookies to save your login information and your screen display choices. Login cookies last for two days, and screen options cookies last for a year. If you select "Remember Me", your login will persist for two weeks. If you log out of your account, the login cookies will be removed.
If you edit or publish an article, an additional cookie will be saved in your browser. This cookie includes no personal data and simply indicates the post ID of the article you just edited. It expires after 1 day.
Embedded content from other websites
Articles on this site may include embedded content (e.g. videos, images, articles, etc.). Embedded content from other websites behaves in the exact same way as if the visitor has visited the other website.
These websites may collect data about you, use cookies, embed additional third-party tracking, and monitor your interaction with that embedded content, including tracking your interaction with the embedded content if you have an account and are logged in to that website.
Analytics
Who we share your data with
How long we retain your data
If you leave a comment, the comment and its metadata are retained indefinitely. This is so we can recognize and approve any follow-up comments automatically instead of holding them in a moderation queue.
For users that register on our website (if any), we also store the personal information they provide in their user profile. All users can see, edit, or delete their personal information at any time (except they cannot change their username). Website administrators can also see and edit that information.
What rights you have over your data
If you have an account on this site, or have left comments, you can request to receive an exported file of the personal data we hold about you, including any data you have provided to us. You can also request that we erase any personal data we hold about you. This does not include any data we are obliged to keep for administrative, legal, or security purposes.
Where we send your data
Visitor comments may be checked through an automated spam detection service.
Your contact information
Additional information
How we protect your data
What data breach procedures we have in place
What third parties we receive data from
What automated decision making and/or profiling we do with user data
Industry regulatory disclosure requirements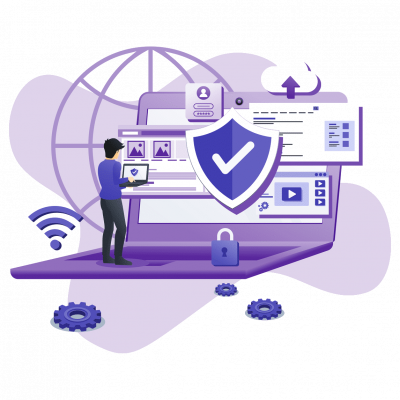 Last Updated: 16 January, 2020
This privacy policy sets out how "msinaustralia.com" uses and protects any information that you give to "msinaustralia.com" when you use this website. The term "this site" refers to "msinaustralia.com". The term "msinaustralia.com" or "MS in Australia" or "Licensee" or "us" or "we" refers to the owner of the website whose contact email is hello@msinaustralia.com. The term "you" refers to the user or viewer of our website.

"msinaustralia.com" is committed to ensuring that your privacy is protected. Should we ask you to provide certain information by which you can be identified when using this website, then you can be assured that it will only be used in accordance with this privacy statement.

"msinaustralia.com" may change this policy from time to time by updating this page. You should check this page from time to time to ensure that you are happy with any changes.
1. INFORMATION COLLECTION AND USE OF INFORMATION
1.1 Licensee is the sole owner of the information collected through MS in Australia platform. We will not sell, share, transfer or rent any information that relates to a natural person, which either directly or indirectly, in combination with other information available or likely to be available with us, is capable of identifying such person including sensitive details like name, postal address and email id. ("Personal Information") to others in ways different from what are disclosed in this statement and the Terms of Use. Licensee identifies each visitor to our website; our web server automatically recognizes non-personally identifiable information only, e.g., the IP address, domain type, browser version, and service provider.
1.2 Licensee collects information from You on the sign-up page of the MS in Australia platform. In the sign-up page, You are required to disclose details such as address, telephone number and/or email for the orders placed or regarding other operational information. We clearly indicate the purpose of the collection of information or inquiry before the information is requested.
1.3 We store information volunteered by You that You may elect to provide to us when You register or update Your account, enter a contest, participate in a survey, shop online, or make a purchase. We use the information we collect about You to improve the content of our website, to improve order processing and order confirmations, to respond to Your inquiries and feedback, and to provide You with a better personalized shopping experience.
1.4 We may also use the information to notify You about important functionality changes to the website, new services and special offers which we think You'll find valuable. By using our website, You consent to the collection and use of this information by the Licensee. Licensee reserves the right to share the information collected hereunder with its own affiliates. In the event of sale or transfer of all or a portion of our business assets, consumer information may be one of the business assets that are transferred as part of the transaction.
2. PROTECTION OF INFORMATION
2.1 CONFIDENTIALITY AND SECURITY

Licensee takes all precautions to protect the Personal Information both online and offline, in order to avoid unauthorized breach. In addition, we participate in cooperative database services. These services help us to direct print catalogues, mailings and other marketing initiatives to appropriate purchasers and website visitors. Names and mailing addresses may be shared between participating parties in the cooperative database services, but no credit card or other payment information or email addresses are shared. Furthermore, we do not send Your credit card or other payment information through emails to any third parties
2.2 NOTIFICATION OF CHANGES

We may update this privacy policy at any time, and it will be posted on this platform MS in Australia, as and when it is so updated, so that You are always aware of what information we collect, how we use it, and the circumstances under which we may disclose it. Licensee reserves the right to disclose Personal Information as obligated by law, in response to duly authorized legal process, governmental requests and as may be necessary to protect the rights and interests of the Licensee. Unless stated otherwise, our current privacy policy applies to all information that MS in Australia has about You and Your account.
2.3 YOUR EMAIL ADDRESS

We may store the email addresses of those who communicate with us via email and add You to our mailing list when You sign up to receive special promotions and updates. By Your electing to receive emails from us, we would be able to send You exclusive information and special offers, which You may otherwise not learn about from our MS in Australia platform. You may follow the removal instructions located at the bottom of such emails to stop receiving them. Requesting such removal however, will not prevent You from receiving email communications relating to any online order You place with us. If You would prefer not to receive emails from us regarding special sales and exclusive offers, please send an email to hello@msinaustralia.com with "Unsubscribe Promotions" in the subject line. If You use more than one email address to shop with us, send us Your messages from all such email account You use.
2.4 LINKS

MS in Australia platform may contain links to other sites. The linked sites are not under the control of the Licensee. Please be aware that the Licensee is not responsible for the privacy practices of such other sites. Licensee advises You to read the privacy policies of each and every web site that collects personally identifiable information. If You decide to access any of the third-party sites linked to MS in Australia platform, You do so entirely at Your own risk. Any links to any partner of the MS in Australia platform should be the responsibility of the linking party, and the Licensee shall not be responsible for notifying of any change in the name or location of any information on the MS in Australia platform.
3. CHILDREN AND MINOR'S PRIVACY
Licensee strongly encourages parents and guardians to supervise the online activities of their minor children and consider using parental control tools available from online services and software manufacturers to help provide a child-friendly online environment. These tools also can prevent minors from disclosing their name, address, and other personally identifiable information online without parental permission. Although the MS in Australia platform is not intended for use by minors, MS in Australia respects the privacy of minors who may inadvertently use the internet or the mobile application.
4.1 CONSULTING

We use third parties to help us provide services to You including the fulfilment of orders, processing of payments, monitoring site activity, conducting surveys, maintaining our database, administering emails, and administering contents, and to provide aggregate, comparative information on the performance of our website to us and a select group.
4.2 SHARING OF INFORMATION

4.2.1 Information will be shared with these third parties only to the extent necessary to provide the above stated services. The Licensee may use certain companies that enable You to establish a membership to participate in digital wallets, payment services, shipping services or rewards programs. If You elect to do so, we would only disclose to such companies the information necessary to make their programs work and support Your membership with them. We are not responsible for the privacy practices of the companies sponsoring these membership programs and we suggest You review the individual privacy policies of each company with whom You establish such membership.

4.2.2 We enter into contracts with third parties to serve ads on our behalf across the Internet and sometimes on this website. They may collect information about Your visits to our website, and Your interaction with our products and services. They may also use information about Your visits to this website and to other websites so as to target advertisements for goods and services. This information is collected through the use of a pixel tag, which is industry standard technology used by most major websites. Such third parties are not permitted to sell or share Your personally identifiable information as part of this process. If such third parties sell or share the personally identifiable information as part of the process, the Licensee shall not be responsible.
Cookies are small pieces of information saved by Your browser onto Your computer/mobile. Cookies are used to record various aspects of Your visit and assist MS in Australia to provide You with uninterrupted service. We save and use cookies placed on Your computer's hard drive through Your web browser to enable our systems to recognize Your browser during Your visit to our site and when You return to our site. For instance, when You are ready to purchase an item, a cookie allows our site to "remember" You have added the item to Your shopping cart. Moreover, this can also show You merchandise based on Your preferences and provide You with a more personalized shopping experience.
Licensee does not warrant that this website, its servers, or email sent by us or on our behalf are virus free. Licensee will not be liable for any damages of any kind arising from the use of this website, including, but not limited to compensatory, direct, indirect, incidental, punitive, special or consequential damages, loss of data, goodwill, business opportunity, income or profit, loss of or damage to property and claims of third parties. Notwithstanding anything to the contrary in the privacy policy, Licensee's liability under this privacy policy shall in no event exceed the price of the services purchased and in the event no purchase is made, exceed INR 100/- (Indian Rupees One Hundred only).
Licensee takes Your right to privacy very seriously and has taken measures to safeguard, protect and respect Your Personal Information. Licensee will only disclose Your Personal Information in the event it is required to do so by law, rule, regulation, law enforcement, governmental official, legal authority or similar requirements.
In accordance with the Information Technology Act, 2000 and applicable rules made thereunder, the Grievance Officer for the purpose of Your personal sensitive information as governed by the MS in Australia's privacy policy is Mr. Uday Yatnalli and can be reached at udayyatnalli@gmail.com.
By visiting this website, You agree that the laws of India without regard to its conflict of laws principles govern this privacy policy, and any dispute of any sort that might arise between You and the Licensee or its affiliates.
10. UPDATING PERSONAL INFORMATION
You may update or modify Your contact information and user preferences by logging into "My Account".
Our website only accepts orders from web browsers that permit communication through Secure Socket Layer (SSL) technology, which encrypts information You input. This is to prevent inadvertent placing of orders through an unsecured connection. It is important for You to be protected against unauthorized access to Your password and to Your computer. Be sure to sign off when finished using a shared computer.
12. CONSENT TO THIS POLICY
The Terms of Use Agreement is incorporated herein by reference in its entirety.
13. ADDRESS FOR PRIVACY QUESTIONS
Should You have questions about this policy or Licensee information collection, use and disclosure practices, feel free to contact us at the address hello@msinaustralia.com or +91-8073 259343. We will use reasonable efforts to respond promptly to requests, questions or concerns You may have regarding our use of Personal Information about You. Except where required by law, the Licensee cannot ensure a response to questions or comments regarding topics unrelated to this policy or Licensee's privacy practices.
14. CHANGING OUR PRIVACY POLICY
Please note that we review and may make changes to this Privacy Policy from time to time. When changes are made, the Privacy Policy link will include a notation "Revised (date)" or similar disclosure, indicating that you should review the new terms. Any changes to this Privacy Policy will be effective immediately upon posting on this page, with an updated effective date. By accessing the Site after any changes have been made, you signify your agreement to the modified Privacy Policy and all of the changes. In case you miss the notation described above, be sure to return to this page periodically to ensure familiarity with the most current version of this Privacy Policy.
Our Site is not intended for use by minors, and MS in Australia does not knowingly collect personal data from minors, without the approval of a parent or other authorized person. If we become aware that a minor has registered without such approval, we will expunge any related Personally Identifiable Information of such minor from our records.
Are you ready for MS in Australia?