Graduate Management Admission Test (GMAT) - MS in Australia
Your Graduate Management Admission Test (GMAT) score is one of the most common requirements to apply for a master's program at a business school in Australia. The GMAT exam is often associated with admissions for the top MBA programs, but it can also add value to your profile regardless of the master's program you apply to.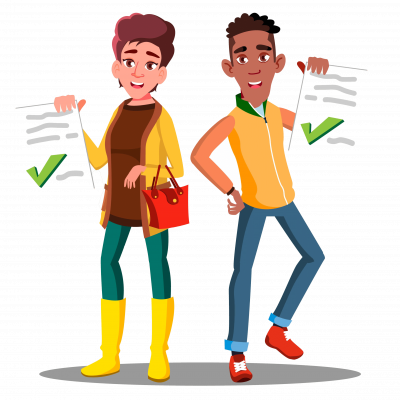 The entire GMAT exam takes a little more than 3 hours to complete. 3 hours and 7 minutes to be exact. GMAT is a computer-based test that has four sections, details of which have been briefly described below:
| SECTION | NO. of QUESTIONS | DURATION |
| --- | --- | --- |
| Analytical Writing Assessment | 1 essay on Argument Evaluation and Analysis | 30 minutes |
| Integrated Reasoning | 12 MCQs based on graphical interpretation, multi-source reasoning, tabular analysis and two-part analysis | 30 minutes |
| Quantitative Reasoning | 31 questions on Problem Solving and Data Sufficiency, testing arithmetic, algebra and geometry knowledge | 62 minutes |
| Verbal Reasoning | 36 questions on Critical Reasoning, Reading Comprehension, and Sentence Correction Skills | 65 minutes |
Many helpful resources on the GMAT Exam and tips to prepare for it are available online. Going through these resources combined with motivated self-study will help you get a good GMAT score.
Websites
Youtube
Forums
EBooks
Smartphone Apps
Are your ready for Australia in 2020?