Profile Evaluation for MS in Australia - To determine Eligibility Criteria
Profile evaluation is a frequently asked question in all student forums related to studying in Australia. There are no 'precise' methods in analyzing prospective student profiles. Nobody can really determine how your profile will be evaluated against the other applicants.
Although the profile evaluation can be difficult to generalize, we have given a brief breakdown of each criterion measured.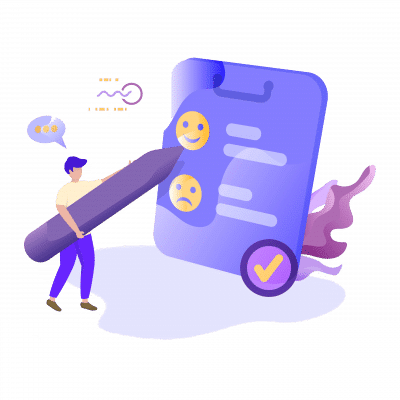 1. Bachelor's percentage or GPA - An important factor for your Profile Evaluation
This is easily the most important condition for your application. Your bachelor's degree GPA holds high priority in getting your application chosen.
If you have prior work experience related to your course, it adds value to your application. It also helps you in bagging part-time employment. Please note that students directly applying after their undergraduate degree have their own advantages as well.
3. Statement of Purpose (SOP)
Your SOP is your story of inspiration, achievements, failures and dreams. Your aspirations, your zeal, your interests, your philosophies, your future plans, can all be expressed in your own statement. In many cases, a striking SOP will quickly put you ahead in the race. In our opinion, this is the third most important document in your application.
4. Letter of Recommendations (LOR)
LORs are highly valued. They give an idea about the person you are to be associated with and your character from the point of view of a third person. Arrange for your LORs from people in reputable organizational and institutional positions.
Your CV is a brief exhibition of all your professional as well as educational accomplishments. It is essential to craft your CV perfectly for your profile evaluation. It describes how professionally you maintain your documents and present your portfolio in a concise and efficient way. This is usually the only record that is skimmed through in the first phase of the admission process.
These are tests conducted to evaluate your proficiency in the English language. Almost all universities in Australia insist on non-native English speakers taking an English language test like TOEFL or IELTS prior to applying for master's programs in the country.
The GRE Exam scores affect your course application and your rank amongst all other applications. It displays your aptitude skills and shows your academic acumen when it comes to logical and reasoning skills. It tests skills that you need to possess as a master's student but not all universities in Australia insist on applying with a GRE score.
8. Internships, Workshops and Extracurricular Activities
Any extracurricular activities that you are involved in is complementary to the strength of your profile. Traineeships and internships will give a constructive view of you as a candidate. They are great fillers for any study gaps you have taken as well as for the summer vacations. Being a part of workshops and student-clubs indicate that you are good at socializing and are passionate about participating in a variety of events.
9. Research Papers, Patents
If you have written and published any scientific essays or conference papers, it is going to add considerable credibility to your profile.
10. Class X, Class XII grades
Your grades from middle school and high school show your consistency in academic performance. Having a progressive trend in grades is a positive argument for your application.
If you have any backlogs in the course of your study, this can affect your overall profile. However, if you manage to get a good GPA even though you have had a few backlogs, you can defend the situation with explanations in your SOP. If your overall profile has a positive outlook, there is a chance that your backlogs might be ignored.
| Criterion | Relative Importance ( % ) | My Profile Evaluation |
| --- | --- | --- |
| Bachelor's GPA (min. 60%) | | |
| Work Experience (2-4 years) | | |
| SOP | | |
| Class X, XII GRE IELTS GATE German language | | |
| Internships Workshops Research papers Extracurricular activities | | |
| LOR | | |
| CV | | |
| Backlogs | | |
| Grand Total | | |
Interpretation of the result
| Profile evaluation score | Chances of admit (in general) |
| --- | --- |
| 85 – 100 | Very high |
| 75 – 85 | High |
| 65 – 75 | Moderate |
| 60 – 65 | Low |
| 50 – 60 | Very low |
| < 50 | Nil |
Why is Bachelor's grade so important?
Bachelor's grade is a vital component for profile evaluation. Every year, universities receive thousands of applications from all around the globe. All these profiles use different grading systems, and evaluating all the profiles on a common ground would be a mind-numbing task. Thus, your undergraduate GPA plays a big role in deciding your admit. Although this is not reasonable, they have a tendency to be interested in a profile with a higher GPA above all other credentials.
How can I improve my chances if my Bachelor's grade is less?
Here are a few ideas that can offset the effect of a low GPA and give you a slight upper hand on receiving an admit.
Disclaimer: This post only gives you a rough idea about profile evaluation process for Australia. The priorities will differ based on the university, the master's program, and several other aspects.
Are your ready for Ireland in 2020?