Graduate Record Examinations (GRE) - MS in Australia
GRE scores are not necessary to apply for master's in Australia. However, having a good GRE score can be a big advantage for you. The Graduate Record Examination is a standardized exam organized by ETS (Educational Testing Services). It tests your mastery in verbal reasoning, analytical writing, quantitative skills, & critical thinking skills. GRE is a computer-based test. You can also apply for merit-based scholarships if your performance in the GRE test is remarkably good.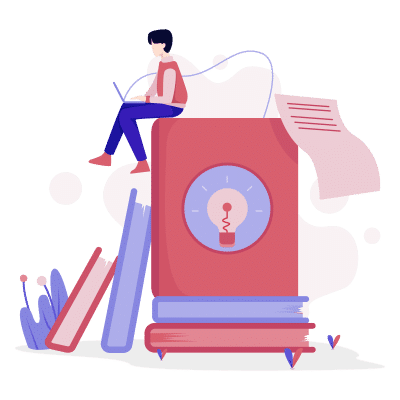 The General Test of GRE tests your quantitative ability, verbal reasoning, and analytical writing skills. This is the most widely chosen exam by students planning for higher education in Australia. GRE scores are also accepted by almost all foreign universities. The test is conducted on specific dates all around the year, and you can take the exam on a day of your convenience.
There are six GRE Subject Tests that measure your knowledge of particular subjects. These tests are in the following areas: Chemistry, Literature in English, Biology, Physics, Mathematics, and Psychology. It is organized on a fixed date everywhere, just like any other entrance exam. The GRE subject test is usually a prerequisite for specialized programs.
There are four methods of registering for the GRE exam in India.
The registration for the exam is entirely done on the online website. You need to have an account for registering for the GRE on the ETS Website. Create a new account.
Once you have logged in the GRE official website, you will find your ETS ID and name displayed. Register by clicking 'Register/Find Test Centers, Dates'. Select the required Test Type, Test Venue and the date of the GRE exam. Complete the registration procedures carefully. Make the Payment by credit/debit card.
Note: Online registration for test-takers with any disabilities or health-related issues need to visit the following
link
Print and complete the given
form
, and submit it to the address below with the appropriate exam fee:
Prometric
2nd floor, DLF Infinity Tower–A
Sector 25, Phase II,
DLF City, Gurgaon,
Haryana – 122002
India.
The organization must obtain the completed form at least three weeks before your chosen GRE test date. The exam confirmation number, the test center address and test reporting time shall be e-mailed, faxed or sent over post to you.
Call the
Regional Registration Center (RRC)
– 'Prometric', Gurgaon, Haryana on (+91 12441 47700). Call them at least two business days before the preferred exam date to register for the exam. Again, the confirmation number, test centre venue and reporting time will be sent to you.
Print the given
Form
, fill it with your personal information and fax the same to (+91 12441 47700) with the appropriate exam fee. The Form must be sent at least seven days before your chosen test date.
The GRE is conducted at the following cities in India
When to start preparing for GRE?
There are some crucial pointers to be noted before deciding about the GRE:
'You can write the exam five times in a continuous 12-month period from the starting of the first test, with a gap of minimum 21 days between two consecutive attempts. You will receive the scorecard 10 – 15 days after taking the test.
The GRE exam pattern has three parts – Analytical Writing, Verbal Reasoning and Quantitative Reasoning. Apart from these, there are also extra unscored sections included for analysis purpose.
The Analytical Writing section always appears first, whereas, the Verbal Reasoning, the Quantitative Reasoning, and the unscored part may come in any order. The Writing section has two questions with 30 minutes allotted for each task to be completed – the total time summing up to one hour. The verbal section also has to be completed within one hour. The Quantitative Section gives you 35 minutes for each of the two parts. Here we have the GRE General test Pattern.
| SECTION | No. of Questions | DURATION |
| --- | --- | --- |
| Analytical Writing | One "Analyze an Issue" task, one "Analyze an Argument" task | 30 minutes per task – 1hr in total |
| Verbal Reasoning | 20 questions per section – 2 sections | 30 minutes per section – 1hr in total |
| Quantitative Reasoning | 20 questions per section – 2 sections | 35 minutes per section – 1hr 10mins in total |
Results and Scores in GRE
GRE Score Validity: Five Years
| SECTION | No. of Questions | DURATION |
| --- | --- | --- |
| 0 – 6, in half-point increment | One "Analyze an Issue" task, one "Analyze an Argument" task | 3.6 |
| Verbal Reasoning | 130 – 170, in 1 point increment | 150 |
| Quantitative Reasoning | 130 - 170, in 1 point increment | 152 |
| Total | 260 - 340 | |
Your official GRE scores will be displayed in your ETS account online. They shall be sent to the colleges/ universities of your choice within six weeks of your exam date. ETS will notify you when your official GRE result is available in your account.
Websites
Study Materials
YouTube Channels
Are your ready for Australia in 2020?