Image Source: in.pinterest.com
It is beyond doubt that Australia is one of the best places on the earth to live and study. The education system in Australia is famous across the globe for its practical and independent learning. Besides, the universities in Australia offer safe and respectful spaces for international students. That makes studying in Australia a wonderful experience for the students. Primarily, the top universities in Melbourne makes this city one of the popular higher studies destinations for international students. The quality education and pragmatic approach of the universities make advanced studies from Melbourne universities an experience of lifetime.
The city is also known for providing diverse employment opportunities. Besides this, It is the citadel of culture, art, and innovation. If you are a foodie, you can genuinely relish a variety of cuisine, and the city hosts numerous restaurants and cafés. Fantastic nightlife, vibrant sports activities make this city a frontrunner in attracting international students. The city also hosts countless historical museums that distinctly reflect the life of the town. Besides its artistic inclinations, the city is renowned for its top-class institutions across the world. Let's find out the top universities in Melbourne.
Top Universities in Melbourne
Below listed are the best universities in Melbourne
1. University of Melbourne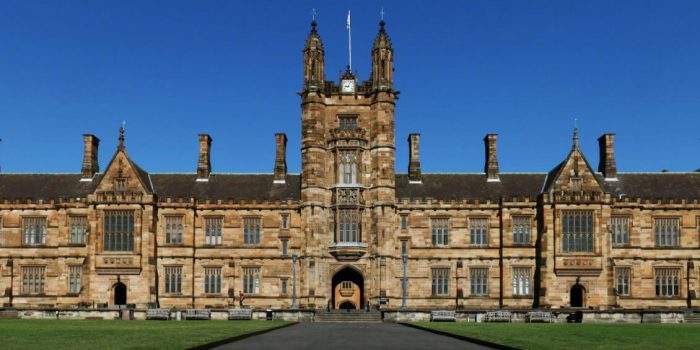 Image Source: Academy of the Social Sciences in Australia
QS World Ranking: 31
The first and the most popular among the top universities in Melbourne is the University of Melbourne. Established in 1853, it is the second oldest University in Australia. The University offers campus accommodation facilities to its students with 11 residential colleges. The University of Melbourne is also part of the esteemed group of eight, an association of the best universities in Australia. The most attractive feature of this university that places it among the top universities in Melbourne, is its campus accommodation facilities in its residential colleges.
Agriculture and Food Sciences
Architecture and Design
Arts, Humanities and Social Sciences
Business Management Marketing
Information Technology
Education and Teaching
Engineering
Fine Arts and Music
Health
Law
Policy and Justice
Science and Environment
2. RMIT University (Royal Melbourne Institute of Technology)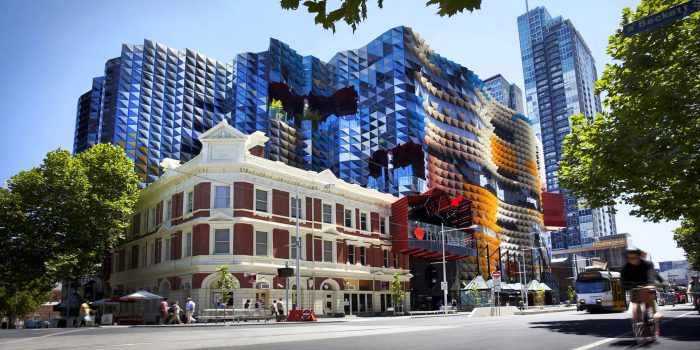 Image Source: RMIT University
QS World Ranking: 291
RMIT University is a public research university situated in Melbourne, Australia. It is an international university known for technology, design, and enterprise. The University offers courses across four academic colleges and 15 academic schools and has a high reputation chiefly because of its relentless efforts in research and technology. The University is famous for its course in art and design and also journalism programmes.
Accounting, Information Systems, and Supply Chain
Architecture and Urban Design
Art
Business and Law
Computing Technologies
Design
Economics, Finance, and Marketing
Education
Engineering
Fashion and textiles
Health and Biomedical Sciences
Global, Urban and Social Studies
Management
Media and Communication
Property, Construction and Project Management Science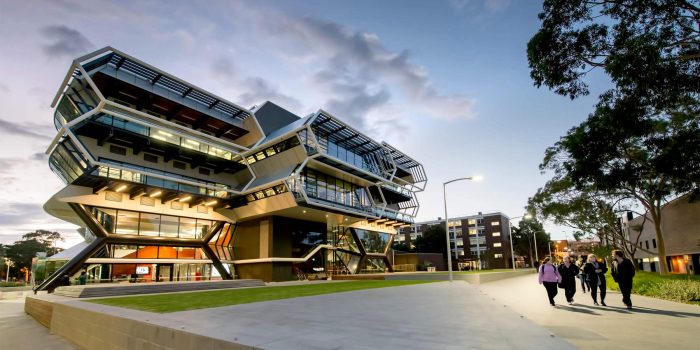 QS World Ranking: 69
Monash University is one of the public universities in Australia located in Melbourne. The quality of teaching and world-class facilities makes this University one of the sought-after destinations for higher education. Monash University is part of Group of Eight, the prestigious association of universities in Australia. One of the best features that make this University popular is the employment opportunities it facilitates for its students and the research activities happening in the university.
Accounting
Actuarial Studies
Addictive Behaviours
Advanced Clinical Nursing
Advanced Finance
Advanced Healthcare Practice
Applied Economics and Econometrics
Applied Linguistics
Applied Marketing
Artificial Intelligence
Art, Design, and Architecture
Bioethics
Biomedical and Health Science
Biotechnology
Business Administration
Business Analytics
Business Management
Computer Science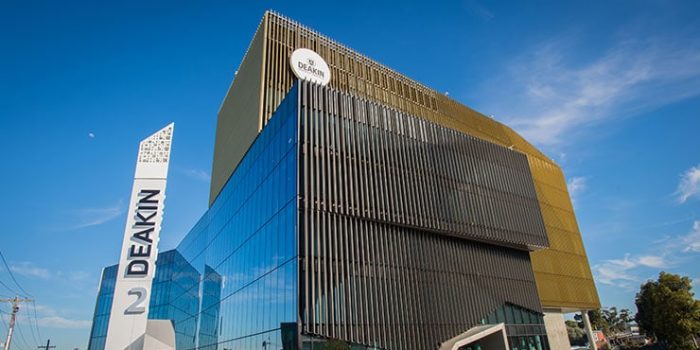 Image Source: Augstudy.com
QS World Ranking: 380
Deakin University is another reputed university which is situated in Melbourne. It is considered to be among the top 50 young universities in the world. The University is also known for the course in sport science and sports management. Deakin University is also reputed for its research excellence in Australia. It majorly focuses on practical and independent learning, and students are equipped with job-oriented skills that make the graduates from here in demand across the world.
Doctor of Medicine
Sports Business
Agricultural Health and Medicine
Artificial Intelligence
Business Administration
Cloud Architectures and Solutions
Communication
Construction Management
Counselling
Cultural Heritage and Museum Studies
Creative Arts
5. Swinburne University of Technology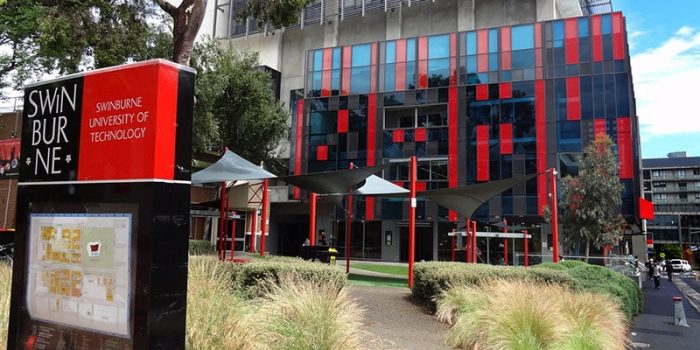 Image Source: universityreviews.com.au
QS World Ranking: 481-490
After Deakin University, Swinburne University of Technology is one of the top universities in Melbourne. Established in 1908, earlier it was known as Eastern Suburbs Technical College. The university has three Melbourne campuses that are in Hawthorn, Wantirna, and Croydon. The university is a favourite destination for international students especially for its research activities in materials science, engineering, computer science, and information technology.
Arts, Humanities and Social Sciences
Aviation
Built Environment and Architecture
Business
Design
Education
Engineering
Film and Television
Games and Animation
Health
Information Technology
Law
Media and Communication
Nursing
Psychology
Science
Trades and Apprenticeships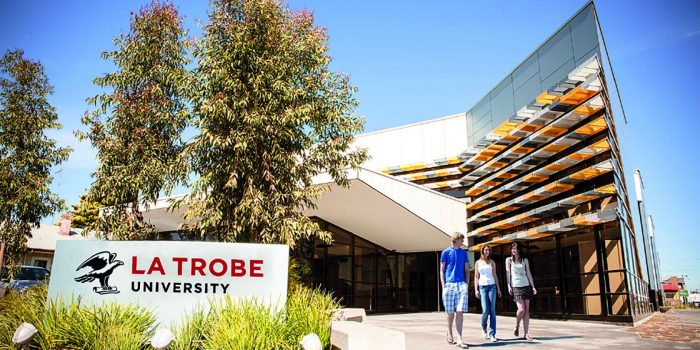 Image Source: Latrobe.edu.au
QS World Ranking: 390
La Trobe University is undoubtedly one of the top universities based in Melbourne. It is a public university founded in 1964 and located in the city suburb of Bundoora. The curriculum of the university is designed according to the demands of the industry. The collaborative approach truly helps students in their development. The specific workplace integrated learning focuses on helping students build their employability skills. The university is known for the courses such as Arts and Social Science, Business and Commerce, Health, Science and IT and Engineering. It is also involved in excellent research activities.
Arts, Social Sciences and Communications
Business and Commerce
Education and Teaching
Health
IT and Engineering
Law and Criminology
Science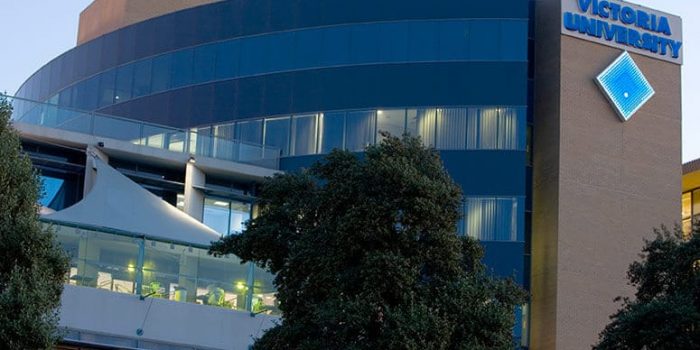 Image Source: searchurcollege.com
QS World Ranking: 701+
Just like all the other universities mentioned above, Victoria University is another best public university in Melbourne. It offers a wide range of courses. The university is reputed for its block model system that is primarily focusing on a learner-centric approach.
The master programmes offered by the university genuinely reflect the international outlook. Besides this, the research initiatives especially in the domains such as Health and Sport, Sustainable Industries, and Liveable Cities are commendable. Hence the university attracts international students to pursue master studies in Australia.
 Arts & Humanities
Business
Education
Engineering & Science
Computers & IT
Health & Biomedicine
Law & Justice
Sports& Exercise
Trades
These prominent universities in Melbourne dominate the higher education scenario. The universities reinforce Australia's status as a top destination for MS. The quality of education, research programmes, excellent academics makes a Master's in Australia a fruitful experience for international students. Hence, studying in Australia will be a valuable experience for establishing your career. The top universities in Melbourne have got plenty of things in their kitty and genuinely offer you an experience that you will cherish all your life.
To know about the Top 10 Universities for Master's In Data Science in Australia, read: